DeAnna Ellington Cheek had never been to see an African-American doctor. She was 12, and society didn't even allow her yet to share a waiting room with white people. So when she saw Dr. Catherine McCottry, it was something of a revelation for her. 
"That helped me to believe that I could do the same thing," Cheek said. "There were no persons of color to see as role models."
Dr. McCottry would become Cheek's mentor, and never gave up on the idea that Cheek should become a doctor, even after she initially chose a career in education. Cheek, now a nephrologist, would not be the only young woman Dr. McCottry steered into medicine.
The Charleston OB-GYN was an outspoken advocate of women and their health as well as a champion of the desegregation of Charleston's hospitals. She was the first female African-American OB-GYN in Charleston. She died Tuesday evening, days after her 98th birthday.
Dr. McCottry graduated as one of three women in her class at Howard University College of Medicine in 1945.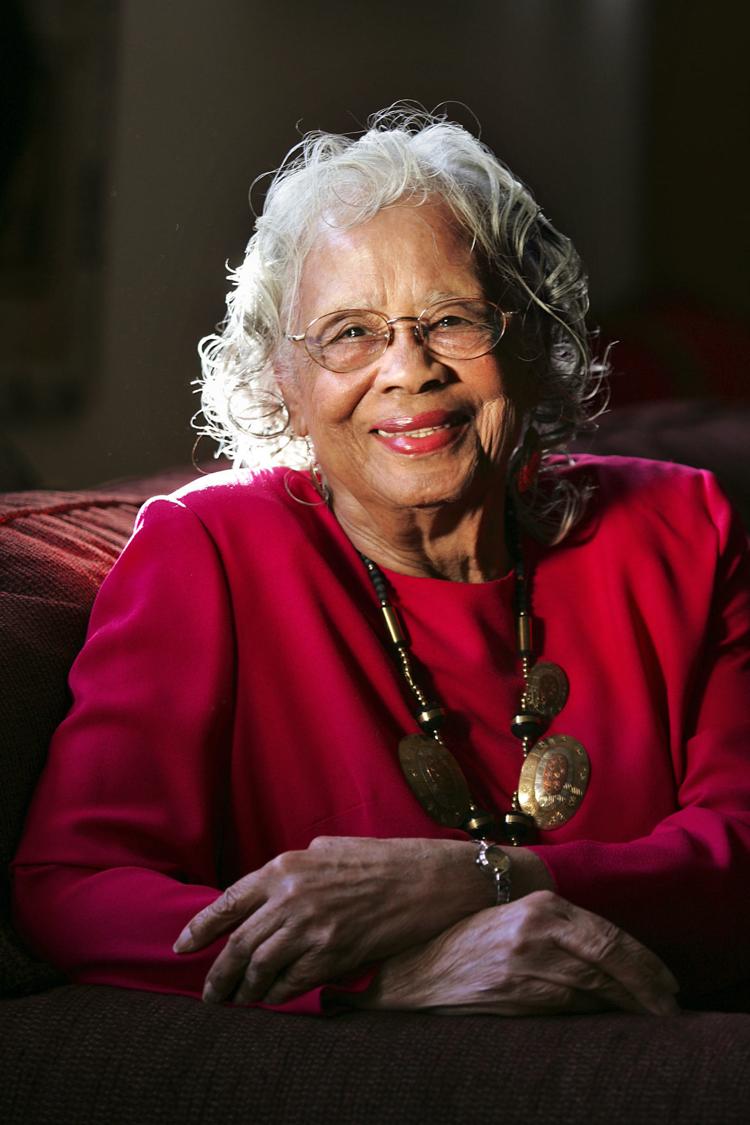 She was known as a tough operator who accepted few excuses. She told the newspaper in 2008 that anyone who says they want to go to medical school but don't have the money "are way out of line." She said she began working when she was 12 and financed her own way through college and medical school.
"I was out there by myself, and I knew that," Dr. McCottry told The Post and Courier when she was 87. "I depended on me. I didn't let anybody turn me around. You set your mind to what you want to do and you do it."
Born in Charlotte, she would join her husband in practice in Charleston in 1952. Her daughter, Tammy McCottry, said she remembers eating a lot of fish, vegetables, shrimp and chicken, which was often her parents' payment for their house calls. 
Dr. McCottry delivered two of Dr. Thaddeus Bell's children. He said she would do what she had to do in order to make men in the field take her seriously.
"She could cuss like a sailor and talk back to them," Bell said. "She had to do that in order to protect herself."
He said in a way, all African-American physicians in Charleston stand on her shoulders. Many of the older generation knew her, he said. Bell said during Black History Month, there is a tendency to honor people who passed away a long time ago. He said he thought it was important to remember Dr. McCottry for her more recent and lasting achievements.
"I reflect back on it, and I think she had a major impact on me," Bell said. "In this profession, you recognize you don't get where you are unless you appreciate the trials and tribulations others had to endure."
Dr. Gwendolyn Todd-Houston said she was in awe when she first heard Dr. McCottry speak at a program for young minority doctors. 
Todd-Houston would later work with Dr. McCottry at Fetter Health Care Network; Todd-Houston was medical director and Dr. McCottry was on the board. She remembered one occasion when she vented to her mentor about the difficulty of her role leading Fetter. She expected sympathy. She got the opposite.
"We have given you a job to do as an administrator," Dr. McCottry told Todd-Houston. "We expect you to do the job."
To Todd-Houston's dismay, she marched out of the office. Todd-Houston said it was a defining moment that ensured she stuck with the appointment. Later, the two would become close. Dr. McCottry was a second mother to the pediatrician.
Todd-Houston said Dr. McCottry could be abrasive. With her patients, the OB-GYN cut no corners. She would tell them exactly what they needed to do to be healthy. Still, those close to her remember her as a kind-hearted woman who was well-loved by her patients.
"They liked her because she knew her stuff," her granddaughter, also Catherine McCottry, said. "No matter how hard my grandma could come off about certain things, she would always be there for you, and tell you the honest truth."
Dr. McCottry retired after 45 years in medicine and continued to volunteer with tireless energy, her daughter said. She spearheaded a program that assessed young people for hypertension. She cared for pregnant teenagers. She also gardened and was an accomplished golfer. 
Still, the cause most dear to her heart seemed to be lifting up the women close to her. She taught that community was everything, Tammy said.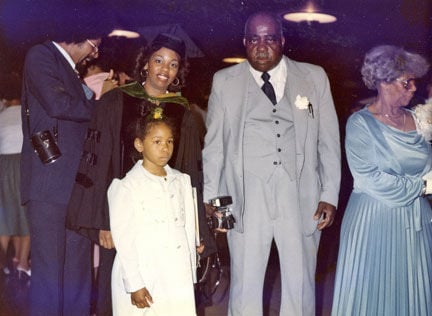 Out of a need to work and a desire to follow in her own mother's footsteps, Cheek, the nephrologist, first became an elementary school teacher. But her aspiration to have a career in medicine never quite died. Cheek said she owes that to Dr. McCottry.
At Cheek's wedding, Dr. McCottry lamented it would be the end of the possibility of Cheek becoming a physician. She was wary of any men who might snuff out her mentee's dreams. But Cheek prevailed, graduating from medical school in 1975 as the mother of a 3-year-old. Cheek remembers her graduation the moment Dr. McCottry's was proudest of her.
"She was always there for us and a great motivator," Cheek said. "She always helped us to have self-esteem, and really helped us to understand it's quite an accomplishment to do what we did."
As Dr. McCottry grew older, the roles would switch. Cheek became her mentor's primary care physician. Tammy and Cheek started doing interviews with the woman they adored so much, collecting images and piecing together a history of her life. 
Dr. McCottry died before they finished. The pieces of the esteemed doctor's life history are "here and there," Cheek said. All that's left for them to do is put it together.